How our Installation Process Works – Watch and Learn
We bring our Hardwood, Laminate and Tile Flooring Showroom to You
Your home is your greatest investment – from the memories you create there with your family, to the equity and value you build with every improvement. Nothing in your home is as foundational to your experience there as quality flooring.
At Go Mobile Flooring, we bring the full flooring showroom experience right to your front door. No other Tampa flooring company can compare. Let us take the work out of flooring for you – so you can enjoy our selection of beautiful, quality tile, wood, and laminate floor options for your home.
Call us today for beautiful floors tomorrow.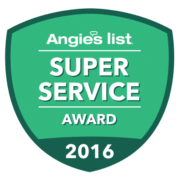 Watch our new TV commercial spot!
Testimonials & Flooring Results from our Clients
Click our video testimonial for a look at how happy our clients are with our service.

"GoMobileFlooring…Absolutely the Best."
Visit us for your Tampa Bay area flooring needs.
At the heart of Tampa Bay yet our showroom comes to you.