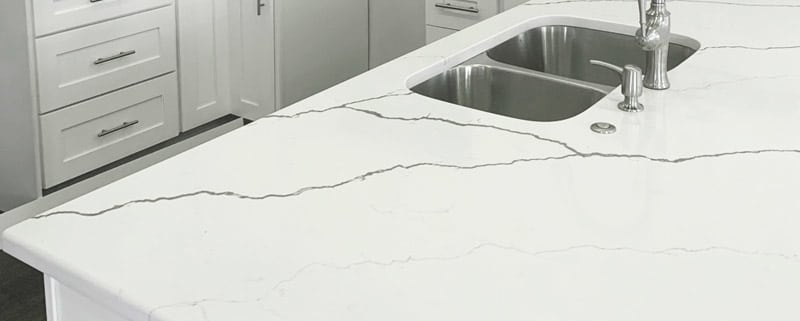 Everyone loves a nice kitchen or bathroom. With the right cabinetry and countertops, you can transform the whole room. When choosing a countertop, there's no better option than using the material that works best for you. How exactly do you come to that conclusion, though? There are endless countertop preferences to consider. If you want to invest in something that guarantees style, durability, and natural substance, quartzite countertops are an excellent choice! What makes quartzite so unique? In what ways will it benefit your home? The following information will show you how quartzite can be a great option for your kitchen!
Benefits of Quartzite
Quartzite is a natural metamorphic stone formed beneath earth's surface. Its natural formation gives it an intricate design with earth-toned colors. One benefit of quartzite countertops is its similarity to marble. Although they may look alike, quartzite is far more durable. In fact, quartzite is popular for its lasting durability. Unlike other countertops, quartzite has a harder surface that prevents it from easily etching. Even with its tough build, quartzite is also capable of being scratched. Keep this precaution in mind when dealing with sharp objects in the kitchen. Another great benefit of quartzite is that it is UV and heat resistant. So it is a perfect choice for an outdoor setting, or in a room that receives natural light.
Sealing & Maintenance
Quartzite countertops are long-lasting and easy to maintain. However, they're also porous depending on the type and can be prone to absorbing spills overtime. For this reason, it's recommended that you seal the surface. Sometimes it won't be necessary, but it is a good route just to stay on the safe side. Once you've sealed the surface, you'll find the maintenance process to be much easier.
Do's
Regularly wipe down quartzite countertops.
Use a microcloth to dust off the countertops.
Clean up directly after a mess and spills.
Use mild detergents for cleaning.
Dont's
Stay away from acidic and acetic bases. They can slowly deteriorate sealants and wear out the quartzite, giving it a dull outlook overtime.
Do not use harsh scouring pads.
Do not use sharp metals for cleaning.
Color Options
Quartzite is created from heated sand in earth's surface, so it typically ranges from white, cream, beige, or grey colored bases. Depending on the minerals and iron oxide found underground, some of the stones may be composed of red, blue, green, yellow, and even pink hues! Colors vary depending on the type and age of the quartzite. You will find that there is an interesting set of colors. Azul Macaubas (one type of quartzite) has a beige colored base with smears of cream and blue. Amazonite quartzite has an array of white, green, and pink shades. And Prada quartzite contains grey, tan, and cream colored streaks. You can have fun choosing the color option that fits best with your home.
Quartzite vs. Quartz
Often times, these two stones get mixed up. Because they sound alike, people automatically think they are the same. But in reality, they are entirely different. Quartz countertops are essentially a man-made material, whereas quartzite countertops are an all-natural stone. According to the Moh's mineral hardness scale, quartzite is classified between a 7 and 8, which is slightly harder than quartz. A key difference between these two countertops is that quartzite, as stated above, is heat resistant. The resin and surface of quartz countertops can only sustain a certain amount of heat and may melt at high temperatures. Quartzite is a better alternative if durability is your priority. For further information, check out a previous Go Mobile Flooring article on Trendy Kitchen Countertops.
Explore Your Options With Go Mobile Flooring
Go Mobile Flooring carries a wide array of quartzite countertops for your kitchen. So if you are looking to get quartzite countertops, make sure you check out our options! Our company aims to exceed your expectations with our abundant service, so when it comes to a new project, you are never alone. Our Go Mobile Flooring installation and scheduling teams work together to give you the home you've always dreamed of. All materials are custom ordered and sourced directly from manufacturers, just for you! Give us a call at (813) 605-1188, or simply contact us to get started on your next project!
https://www.tampaflooringcompany.com/wp-content/uploads/2019/03/GMF-Blog-Natural-Quartzite-Countertops-As-an-Alternative-For-Your-Home.jpg
546
800
Thais Sousa
/wp-content/uploads/2017/12/gomobileflooring-logo-new-small.png
Thais Sousa
2019-03-05 16:00:37
2019-03-15 09:32:12
Natural Quartzite Countertops As an Alternative For Your Home